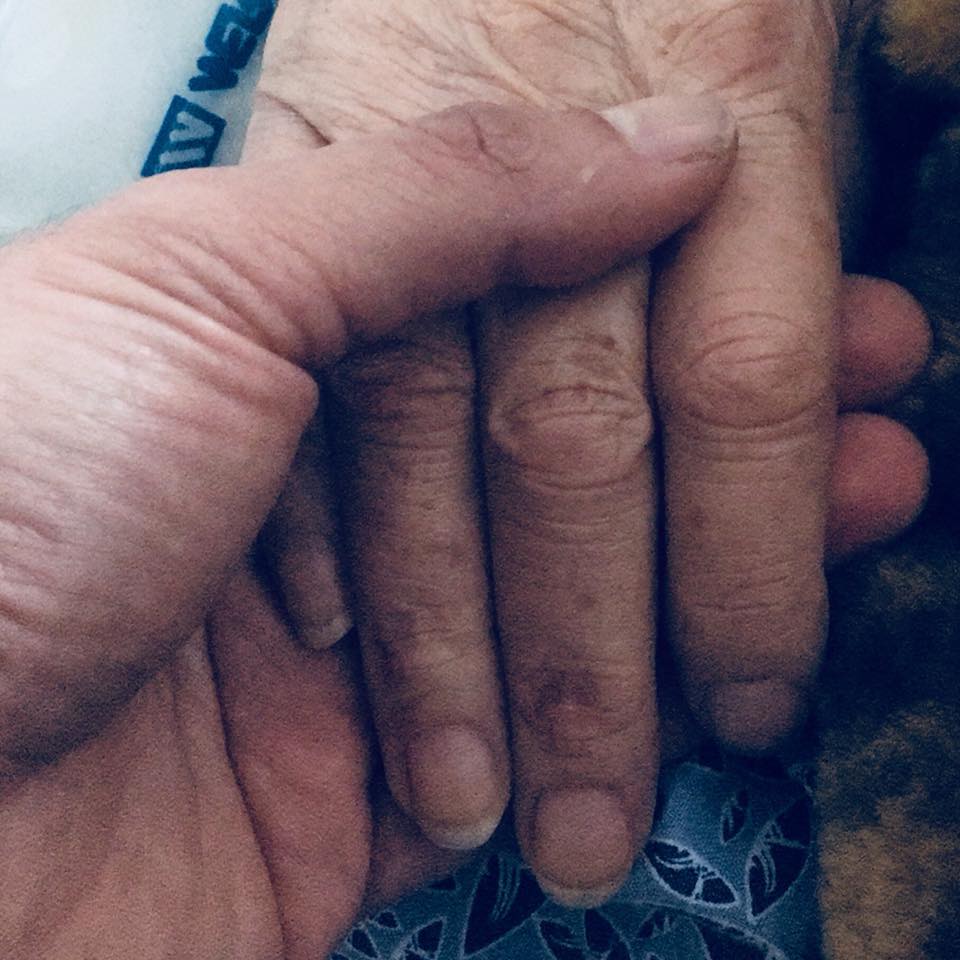 I have been wanting to tell you this story because it is so important to me, it literally brought me down to my knees and shook me to the point that I cried out to God and asked him to help me because I did not have any strength left in me to continue to go on with life.
If you have been following this channel for a while you know that in 2017 in the middle of our first holiday season here on this channel and with so many ideas in mind to help you create something beautiful, cancer came in to my life and shifted the paradigm and trajectory of the path I was on, an would forever change my life.
As I start to write down what I would love for you to know about my encounter with cancer through a family member, I cant help to wonder how many people are in the same situation I found my self almost three years ago, going through a valley of dark days that seem as long and endless as the ocean, filled with waves of anxiety, stress and pain. Feeling lonely, weak and with no way out. Well I am here to tell you, This too shall pass, you are not alone and I hope that by the end of my story you can find some sort of peace and encouragement to keep going and to not give up.
I traveled to Tijuana MX, the place I was born and raised and after living in Kansas for over 12 years to celebrate my aunts birth day on August fifth. Upon my arrival in the airport in San Diego on the first of August she informed me that she was not feeling well, that she felt so bad because we had come all this was and she would not be able to celebrate with us due to a medication that she was taking to ease a pain she had in her stomach but not to worry and that actually she was happy to drive us around so that we could have a drink and not have to worry about driving while under the influence of a margarita or two.
On the second day of our visit she had planned a visit to a local winery, but while we were having breakfast and before we left she told us the pain was not getting better and that she might stay home to which we replied that we should cancel the trip all together, I mean, I know what it feels like to have to drive people around when you are not feeling well, it is not fun for them and its definitely not fun for you either.
After about an hour after breakfast she told us that the medication had started to kick in and that she was ready to go and so excited to be taking us exploring to places we've never been before but to be honest I could sence something was not right the color on her skin was telling me other wise.
While we were having a glass of wine I noticed that she was getting quieter and quieter and and her face reflecting the pain she was in, I than suggested to just go home and and that it would be a good idea if she went straight to the ER because she was not looking good, to wish she replied "and I feel worst than what I may look"
We got home at around seven o'clock and they drove straight to the ER.
One of my cousins happened to be visiting from another state in Mexico and invited us to go have dinner with her, it would be something close to my aunts home because we had the keys to the house and we had no idea how long it would take for them to get back, But 7:00 pm turned in to 11:00pm and than 2:30 am when finally there was a bang on the door.
My aunt walked in to the living room very slowly, she was still under the effects of some sort of pain killer they had given her to ease up the pain when she said the words that to this day I can hear as clear as water… Well… there was a short pause that seem hours long. I have cancer.
I knew this four syllable sentence would change my life, I knew things were about to change, But what i didn't know was how God would use this time in my life to restore me in ways I was about to find out.
If you or a loved one is going through a hard time and need help, a shoulder to lean on or a preyer be sure to send me an email to [email protected] I would love to pray for you and help you through what I learned in the past 3 years since my Aunts diagnosis and battle with cancer
Ramon