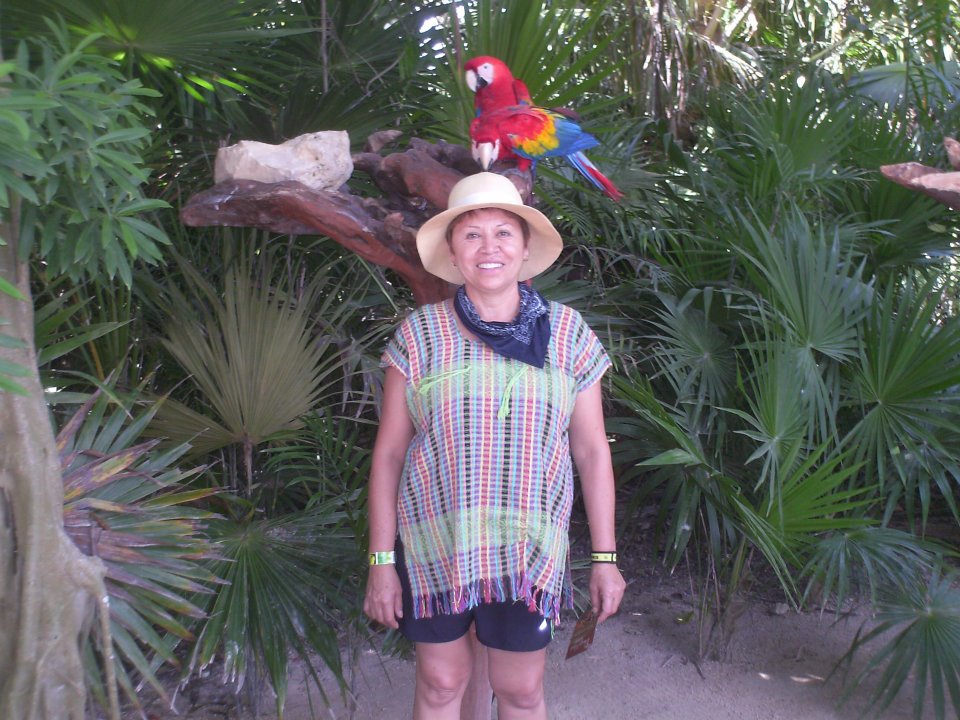 For you to understand what it meant to loose her I have to let you in her life, you have to understand how she influenced a whole generation in our family with her words, actions and examples to follow, she was always a positive person, an excellent business woman and a great advice giver and if any one of us her nieces and nephews would ever be in trouble she would be the first one to call. when she spoke we listened.
She was the perfect example of perseverance and such an inspiration for everyone our my family, there is not one person in our family that was not inspired by her story and her achievements and to this day there is a few of us who still follow her lead when making decisions and we always wonder what would my aunt do in any situation we might find our selves in no matter how difficult. She was an exceptional woman.
My aunt arrived in Tijuana at a very young age, she is my mothers and four other siblings oldest sister and the daughter of two very poor individuals who left their southern home state of Nayarit MX and moved to a border town, my home town Tijuana BC in search of a better life. She was the only person and to this day remains the only person in my family to have put her self through college and became a registered nurse at a very young age. she supported my grandmother after their father left them when they were all still all children and until the day she died. One of the reasons she later would tell me that drove her to become someone. I had to work twice as hard she said, I was 14 and going to school and babysitting for a wealthy family. no fourteen year old should ever have to work and study, it was hard but I knew I had to because if not me than who? the rest of them were too young and my mom could barely make ends meet she pointed. I just had too.
She said to me once, if you want to do well in life, always support your parents and God will make sure to support you.
Later she would also become the first person in my family to ever receive her US residency due to The Immigration Reform and Control Act of 1986.and later on became a US citizen. I was only four at this point in her life.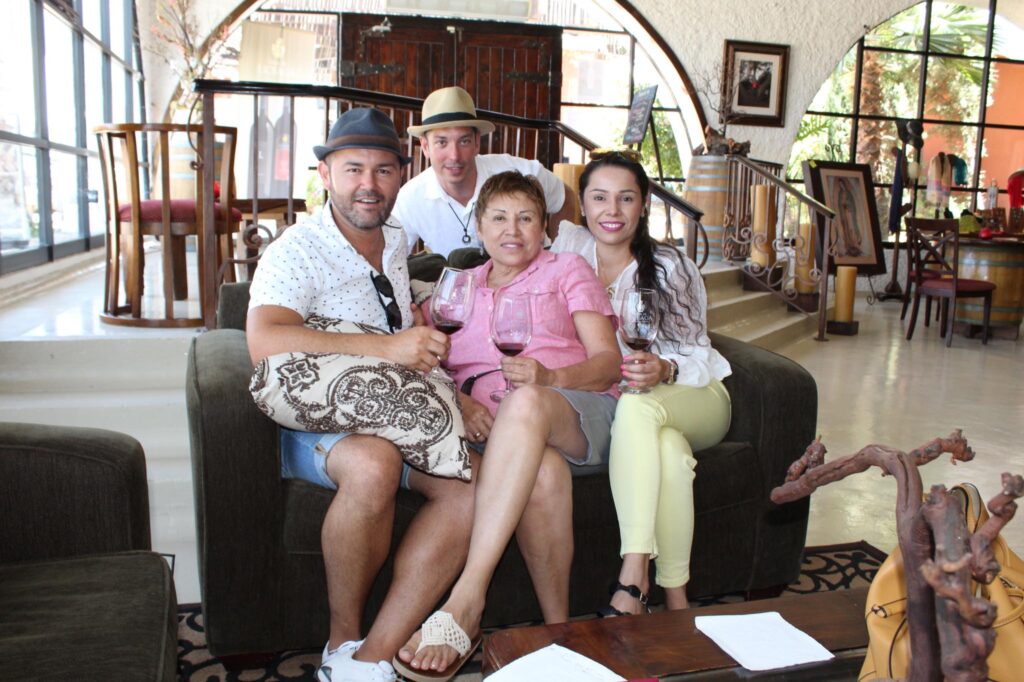 One of the Happiest memories I have of her is from a Christmas eve many moons ago, we always looked forward to her gifts she always gave the best christmas and birthday gifts, but this year in peticular she really outdid her self. I don't know how she did it but instead of a Christmas present she would gives us what to this day I call one of the happiest days in my life, a day trip to Disneyland.
The reason why this was so engraved in my memory is because at that tender age I thought I would never ever would get to visit this themed park that every child dreams to visit some day because we were so poor and I knew my parents couldn't afford to take four children but because she never had children she was able to sacrifice other things that she could have spent her money on but instead bought all of her nieces and nephews a days trip to the happiest place on earth.
As a child I loved the trip I thought it was the best day ever, I mean what child wouldn't want to spend the day with Mickey and Minnie Mouse. But the real gift from that day would come later on in life as an adult when having a conversation with her over dinner, she said to me, the best thing you can do for your nieces and nephews is to create memories, they might forget the toy and they will for sure outgrow the clothes but a good memory will last forever. So if you are ever able to do it, do it and you will love talking about it years later. what a gift.
Now as an adult I see things differently. The way I look at my childhood has changed and I realize that even thought we were brought up poor my Aunt and her siblings were even more poor than we ever were growing up.
One day while I spend the night over at my aunts home in San Diego my aunt told me this story. When we were kids my parents were so poor that my mom would buy a little piece of Mexican cheese and would divided in in eight even smaller pieces, six for the kids and one for each of the parents, that would make me so mad she said, because I loved Mexican cheese so much she pointed out as she cut her self a piece of this famous cheese she always talked about, Now that I can afford it, some times I go out and buy a whole block of cheese and eat the whole thing all by my self in one sitting, she giggled. I have always loved this cheese she insisted as she took another bite. I think the little girl inside her would rejoice at the memory of not having enough back then but being able to get as much as she wanted now.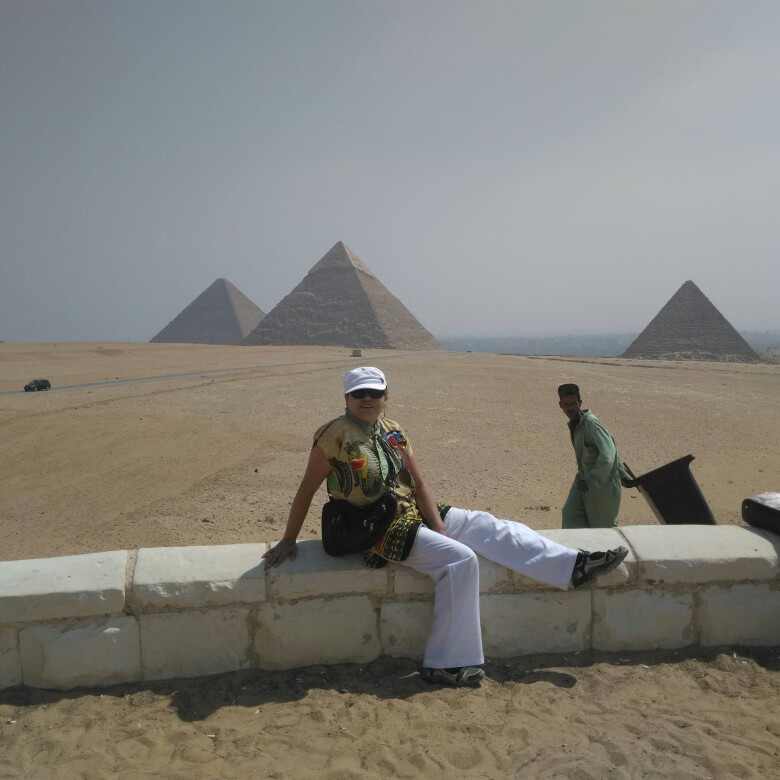 My Aunt was not a lucky person but somehow most of her dreams came true, She got to travel all over the world and her last international trip would be to Egypt just a year before her passing, I remember the scarf she brought back for me and as a matter of fact I am wearing it as tell you this story. she was also fortunate to travel to Rome, UK, Hawaii and she was planning a trip to China before her diagnosis, But her favorite place to visit was Cancun MX, she called it paradise on earth. and I could not agree more as it also is my all time favorite place to visit.
Luck doesn't exist she said to me later in life, now that people see what I have become they think I am lucky, But what they don't see is all of the hard work I have put in she went on as she showed me her calloused hands- Does this look like luck to you? she asked. I think she wanted me to see how hard she had worked her whole life in order to get to where she was in life and I also sensed a tone of pride in her voice.
Work hard and have goals she continued and she sipped on her beer, beer is another thing we had in common, we both enjoyed a good conversation usually about her success because I wanted to learn from her as much as I could. I think I heard Oprah once said that success leaves trails and we have to pay attention, so as long as I was in her company I would jut let her do the talking. Little did I know this conversations would prepare me to listen carefully as I spent the last three months of her life helping caring for her, there would be plenty of time to listen but somehow not a lot of words were spoken due to her pain. My last conversations with her were silent as if we could communicate by just gazing at each others eyes and some how understanding what each of us wanted to say.
Me and my aunt had so much in common, actually my whole life I had to hear from everyone in out family how I was her favorite, she would carry me everywhere from a very young age, there was not a place that she went she didn't want to take me and this went on to the last year of her life. and you have to understand all the things we had in common, we are both born in the month of august and only a few days apart, we both are very creative people and we both believe that if you work hard enough you can achieve anything you put your mind in too. That was actually the biggest lesson I learn from her well lived life.
So to hear her say the words… Well, I have cancer, really paralyzed me and left me speechless and for what it seemed like at least one hour of silence but now I know it was only a few seconds she she followed it with… And I know this is it.
The only thing I remember thinking was, Oh God why today, tomorrow is her Birthday. why would you allowed this to happened to her, such a caring and giving person, WHY? I even wonder if there really was a God, and if he really excited why would he allow something like this to happen.
I had no idea that in that moment a paradigm had been shifted, that at that moment her life started its ending process, its transition to a better life and somehow at the same time God had started working in saving and restoring mine, and to see the glory of the God's work in my life and to be a witness of his grace and mercy and because I had instantly doubted him right at the moment when you are supposed to put all your faith in him he would let me walk, wonder and get lost in the dark for a long time.
That night I went to bed but as I am sure you can imagine there was very little sleep if any, between the news we were just given and the heat of summer in the west coast I tossed and tuned all night and just when I had fallen asleep I heard a voice that said.
Ramon nothing just happens
Get ready
And remember… you cant be negative in difficult times. This voice was so loud and clear that woke me up
I had no Idea what this meant, what was about to happen and how much everyones life was about to change and what part of the last days in my Aunts life I would come to play.
God Had A Plan.